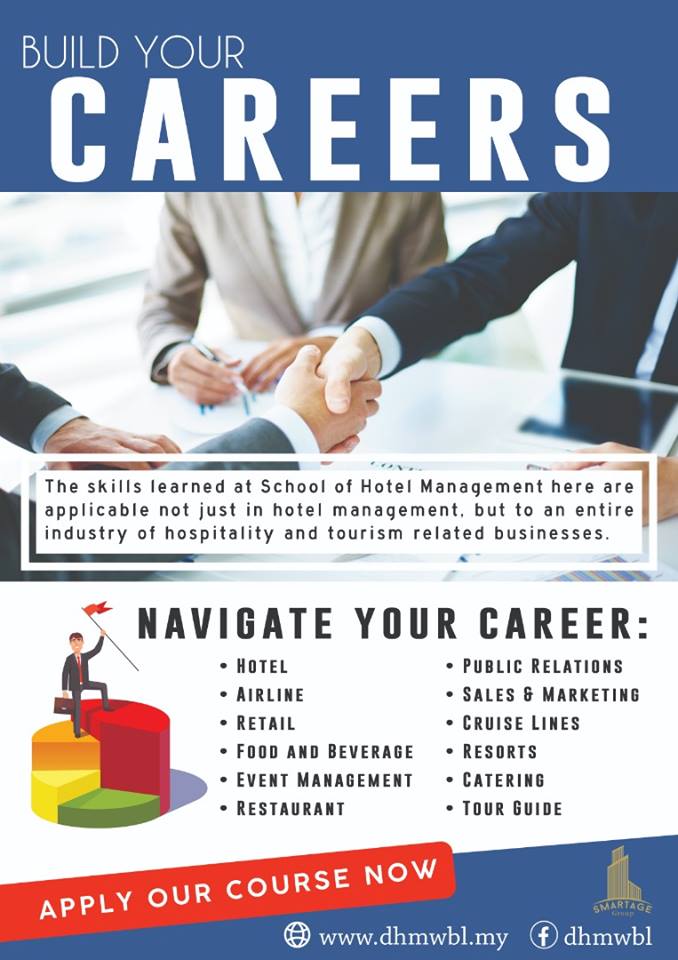 The skills learned at School of Hotel Management are applicable not just in hotel management, but to an entire industry of hospitality and tourism-related businesses. A career in the hospitality industry includes opportunities in many different areas such as:
Hotel Industry
Airline Industry
Retail Sector
Food and Beverage
Hotel Front Office
Event Management Executive
Restaurant Managers
Public Relations
Sales & Marketing
Cruise Lines
Resorts
The hospitality industry continues to grow; the World Travel Organization predicts that it will triple in size by the year 2020, becoming one of the largest industries in the world. This growth will provide many employment opportunities for people with the right qualifications, and School of Hotel Management, provides exactly the type of education and skills that the future hospitality managers require to succeed.